Microsoft Teams exploratory License
The Microsoft Teams Exploratory experience lets users in your organization who have Azure Active Directory (Azure AD) and aren't licensed for Teams initiate an exploratory experience of Teams. Admins can switch this feature on or off for users in their organization. The earlier Microsoft Commercial Cloud Trial is now replaced by the Teams Exploratory experience.
Source: https://docs.microsoft.com/en-us/microsoftteams/teams-exploratory
The Microsoft Teams Exploratory license is a longer-term trial that you can obtain within your Office 365 tenant, and provides functionality similar to an Office 365 E3 license.
It is designed to allow a user to self-assign Microsoft Teams licenses if they do not have one, or to allow you as an administrator to assign a longer-term Teams trial license to users if you do not have Teams licenses (or Microsoft 365/Office 365 licenses) available to grant.
It is useful if you need to grant a set of Teams licenses to users but you only have a plan such as Exchange Online Plan 1 for those users, or if you need to provide a Teams trial license to other people in your business who didn't have an Office 365 license available, such as first-line workers.
Source: https://practical365.com/what-is-the-teams-exploratory-license/
How long does the Teams Exploratory experience last
As of early 2021, Teams Exploratory is available as a 12 month subscription (from initial user sign-up) for all new customers. The new Teams Exploratory subscription starts when the first user in an organization signs-up for Teams Exploratory and it will expire after 12 months. The expiry date will apply to all users in the same tenant as the 12-month term begins on the first user's sign-up date.
Who's eligible
Users fit the criteria for a Teams Exploratory experience if they:
Have a managed Azure AD domain email address.
Belong to a tenant with a paid subscription.
Do not have an active Teams license.
Are not in a tenant where a license assignment policy was created.
Users must be enabled to sign up for apps and trials (in the Microsoft 365 admin center). For more information, see Manage the Teams Exploratory experience, later in this article.
Alternatively, if you do not want to allow users to install trial apps and services, you can assign the Microsoft Teams Exploratory license as an administrator directly to the user within the Microsoft 365 admin center.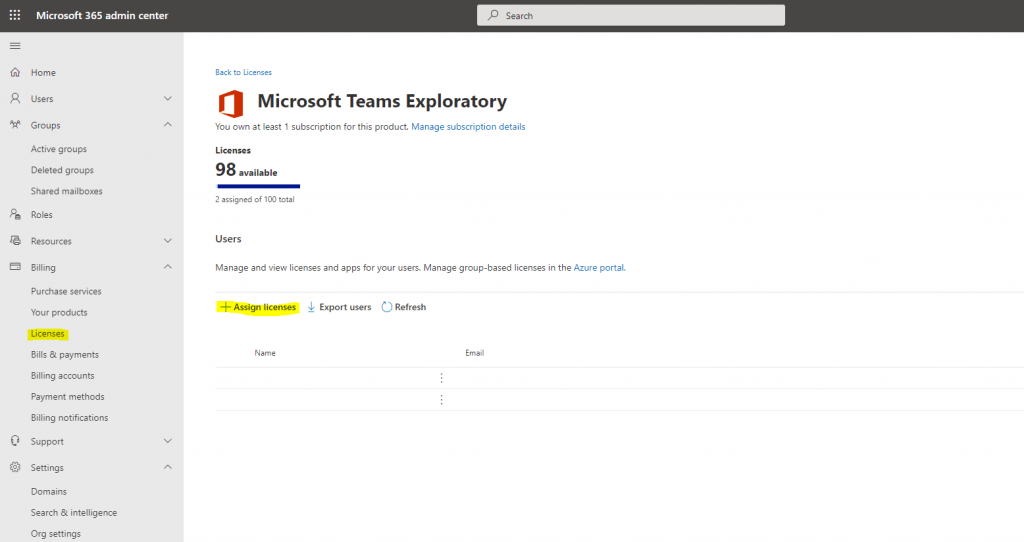 To allow the users to install trial apps and services, enable this feature as follows inside the Microsoft.
Settings -> Org settings -> Services -> User owned apps and services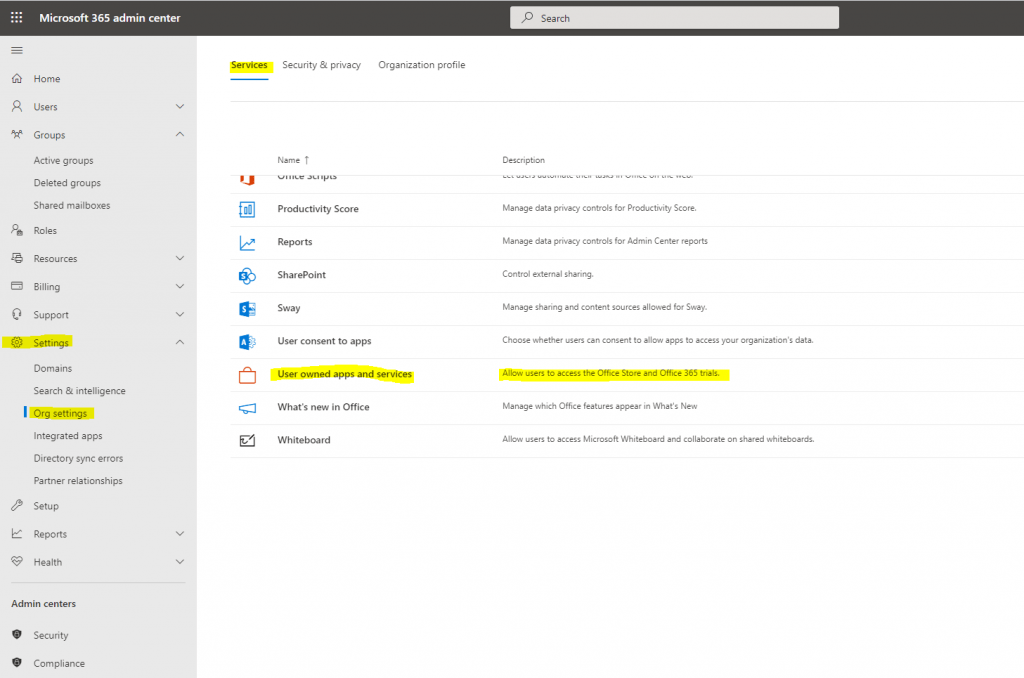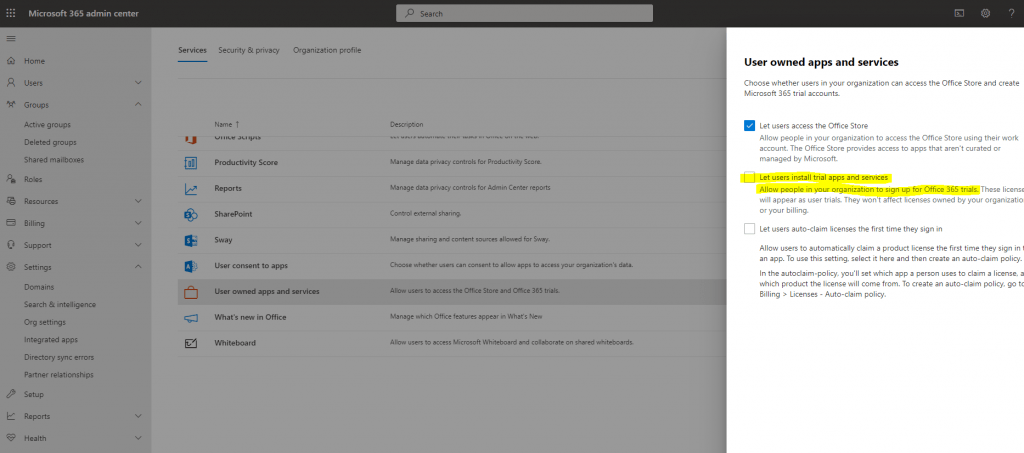 Links
Manage the Microsoft Teams Exploratory license
https://docs.microsoft.com/en-us/microsoftteams/teams-exploratory

What is the Teams Exploratory License?
https://practical365.com/what-is-the-teams-exploratory-license/

Tags In