Migration from onPremise to Office 365 – Step by Step – Part 3- Move Users from Exchange onPrem to Exchange Online
In Part 3 we will see how to move users from Exchange onPrem to Exchange Online. This Blog Post Series consists of 6 parts. So if you missed one check them out as follows.
This post is split into multiple parts due to the complexitiy of a migration from Exchange and Skype for Business onPremise to Office 365 resp. Exchange Online and Teams.

Part 1 … will cover the prerequisites like synchronize your onPrem users to Office 365 with Azure AD Connect.

Part 2 … will cover migration from Exchange onPrem to Exchange Online and here especially Exchange Hybrid classic full.

Part 3 … will cover moving user mailboxes from onPrem to Exchange Online.

Part 4 … will cover troubleshooting Exchange Hybrid

Part 5 … will cover migration from Skype for Business onPrem users to Skype for Business Online and Teams.

Part 6 … coming soon … will cover routing your onPrem SIP Trunk to Teams.

Move user mailboxes to Exchange Online and vice versa back to onPrem.
Note: The Migration must be initiated from Exchange Online!
https://outlook.office365.com/ecp
So inside the Exchange Admin Center (ECP) in Office 365 goto recipients – migration and click on the plus Icon.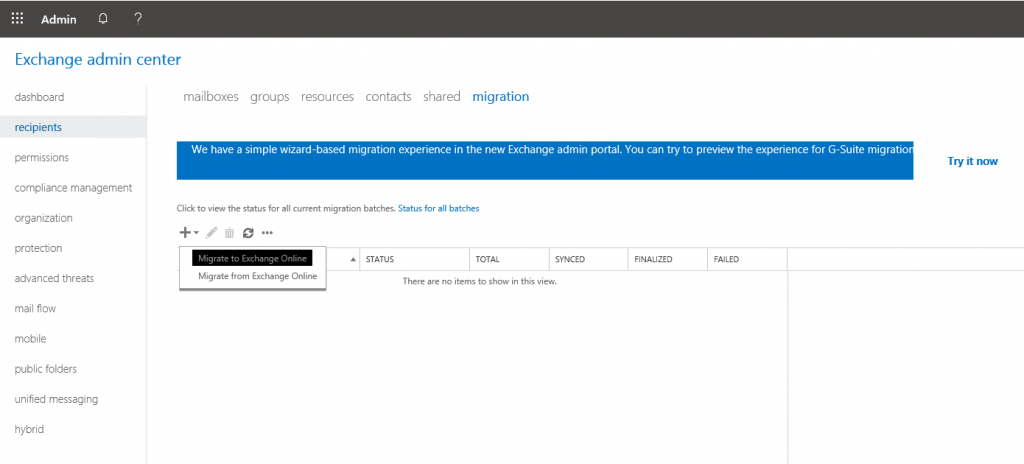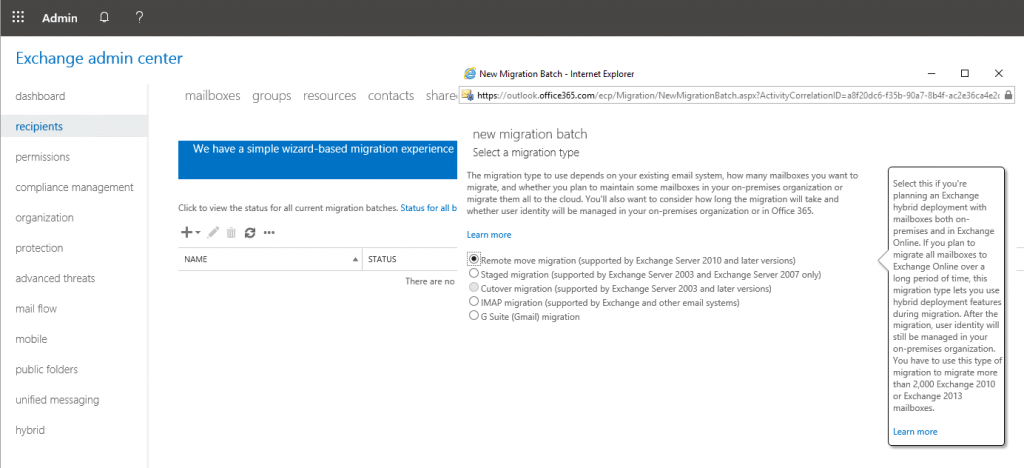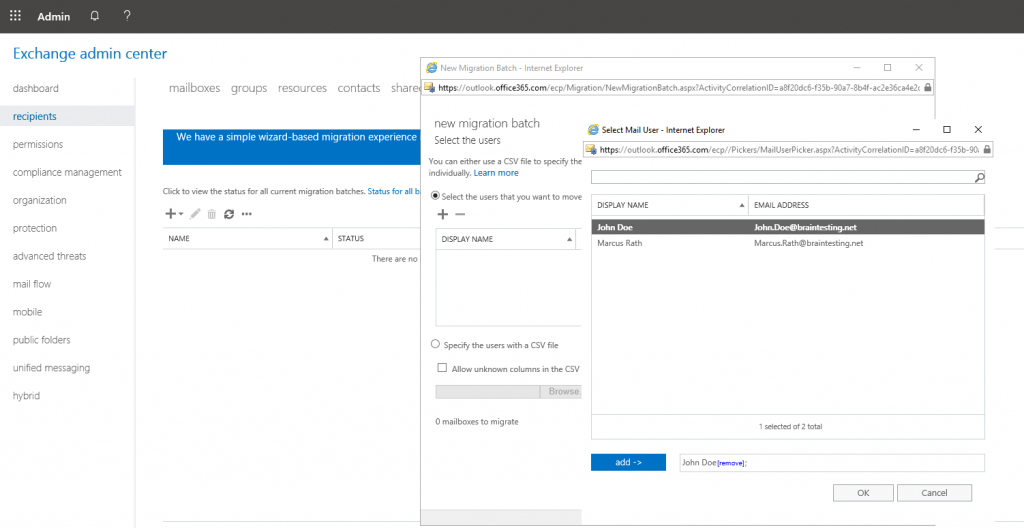 Here you can see Exchange Online uses the Mailbox Replication service (MRS) mentioned earlier to move the mailboxes between onPrem and Exchange Online.

https://docs.microsoft.com/en-us/exchange/architecture/mailbox-servers/mrs-proxy-endpoint?view=exchserver-2019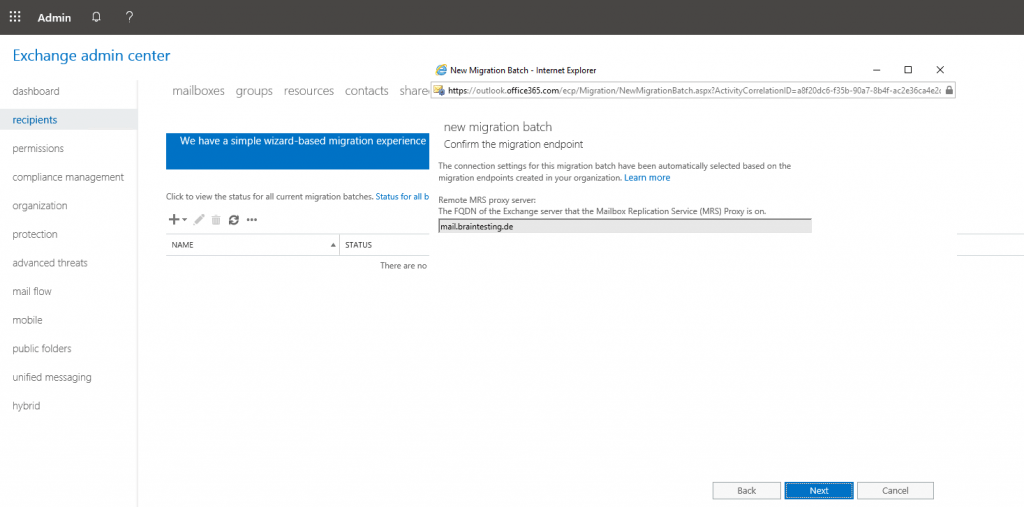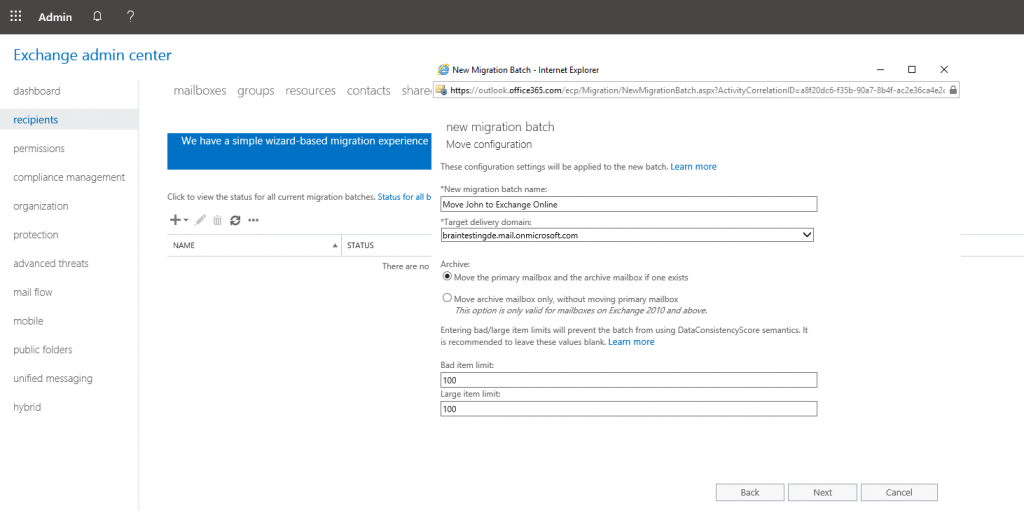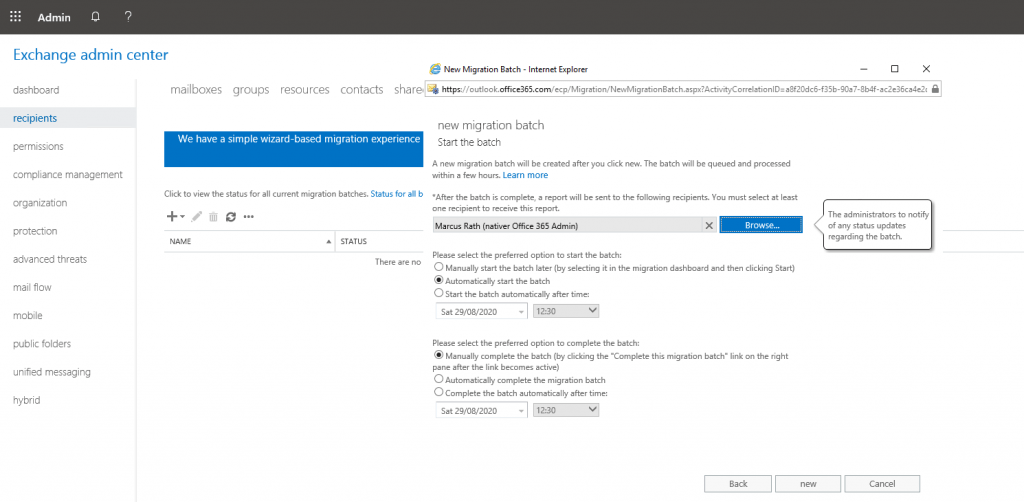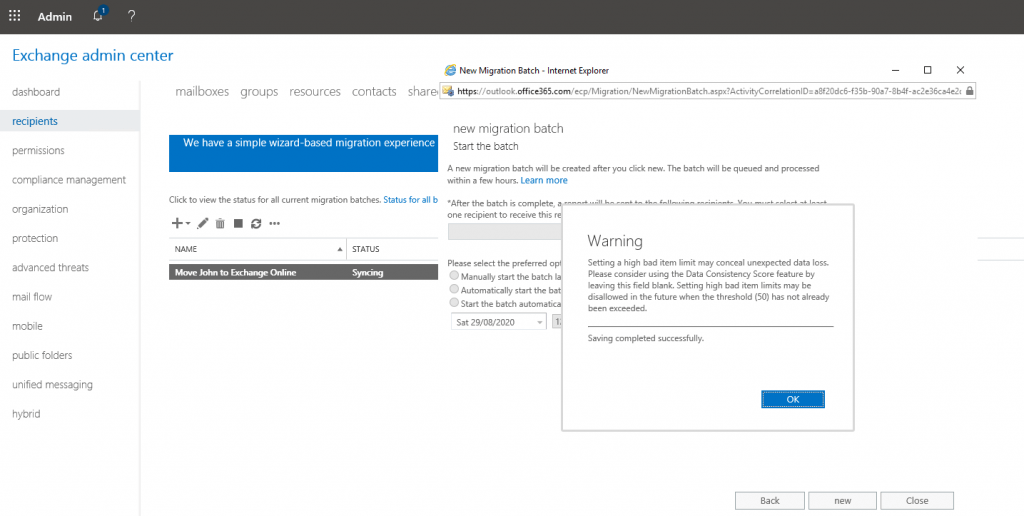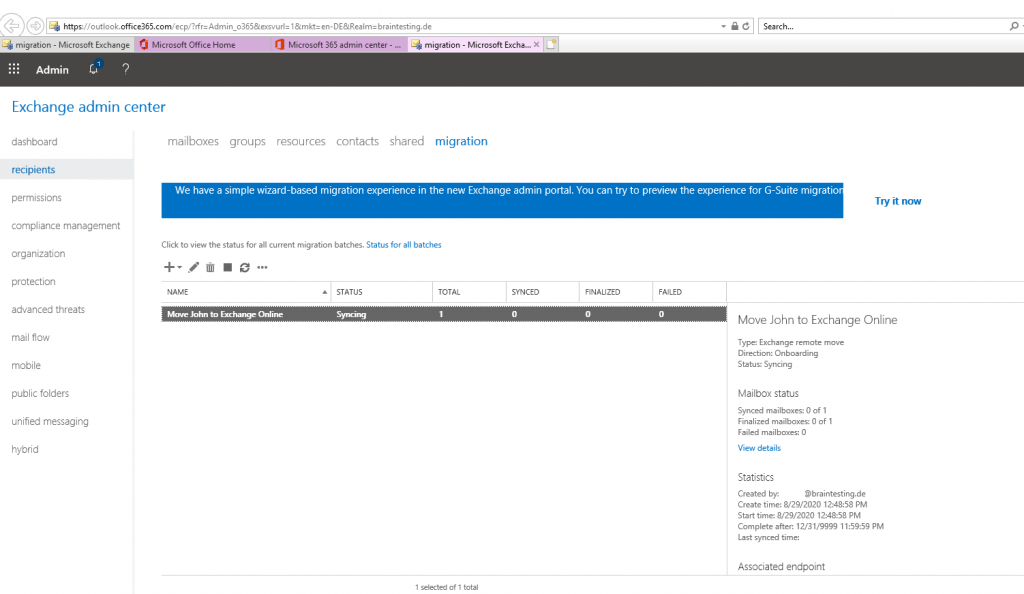 After the finalizing the migration, you can see in the onPrem Exchange admin center (EAC), that the users Mailbox Type is changed from User into Office 365.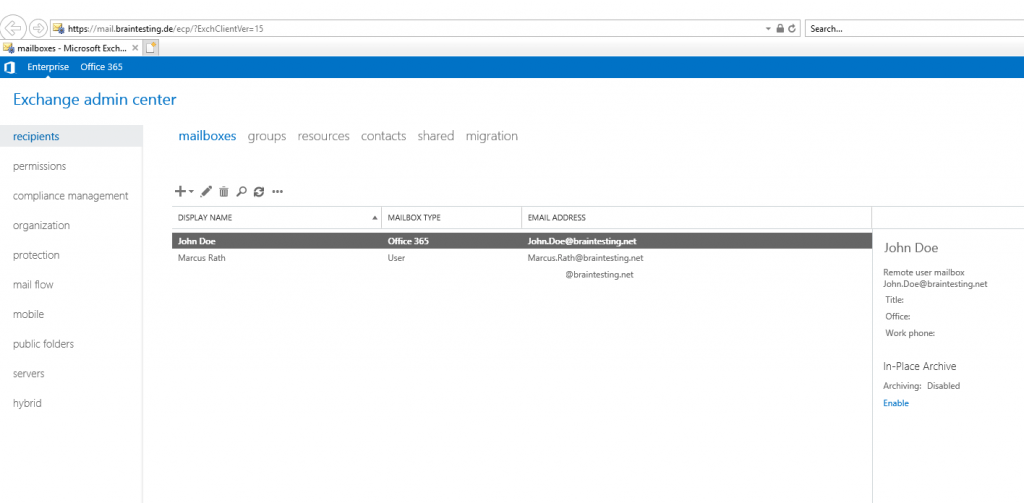 Further the user mailbox is showing up in the Exchange Online EAC besides my Office 365 Admin mailbox.

OnPrem mailboxes will not show up in the Exchange Online EAC, only in the onPrem EAC you will see all mailboxes onPrem and exchange online.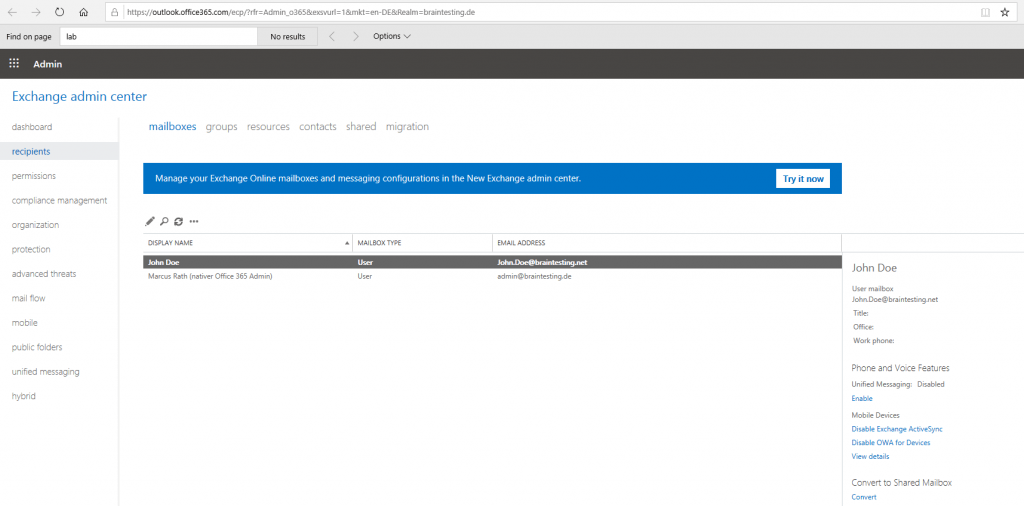 By the way after finishing Exchange Hybrid configuration, you can create new user mailboxes directly in Office 365 from the onPrem Exchange Admin Center. The other way in Exchange Online resp. Office 365 users menu, you only can create native Office 365 users.


In Part 4 … we will see how to troubleshoot Exchange Hybrid …